Rescue Divas is a five day residential camp experience, focusing on educating and exciting middle school age girls about careers (or volunteer positions) in Emergency Medicine.  Throughout the week, girls will participate in exploratory, hands-on activities that focus on a variety of skills and knowledge needed in Emergency Medical careers.  During the week, they will receive training in First Aid, CPR and AED use.
2018 Updates!
Rescue Divas will again be held at Camp Northwoods in Mason, WI this year. The dates are Sunday, June 10th to Thursday, June 14th. Due to generous funding from Northwest Wisconsin AHEC, Gogebic Range Health Foundation, Essentia Health and other organizations, the cost of the 5 day/4 night camp is only $35 to each girl (*scholarships available if that is a hardship). Middle school girls currently in 6th – 8th grades in the following counties are welcome to apply: Ashland, Bayfield, Burnett, Douglas, Iron, Rusk, Sawyer and Washburn counties.
If you have any questions, please contact:
Mary Zinnecker, Rescue Divas Project Director
715-682-9141 x105
rescuedivas@nwcep.org
Applications are DUE April 20th, 2018!!
Click HERE to download 2018 Application
RescueDivasCamperApplication2018

Click HERE to download 2018 Flyer
Rescue Divas Camp Flyer 2018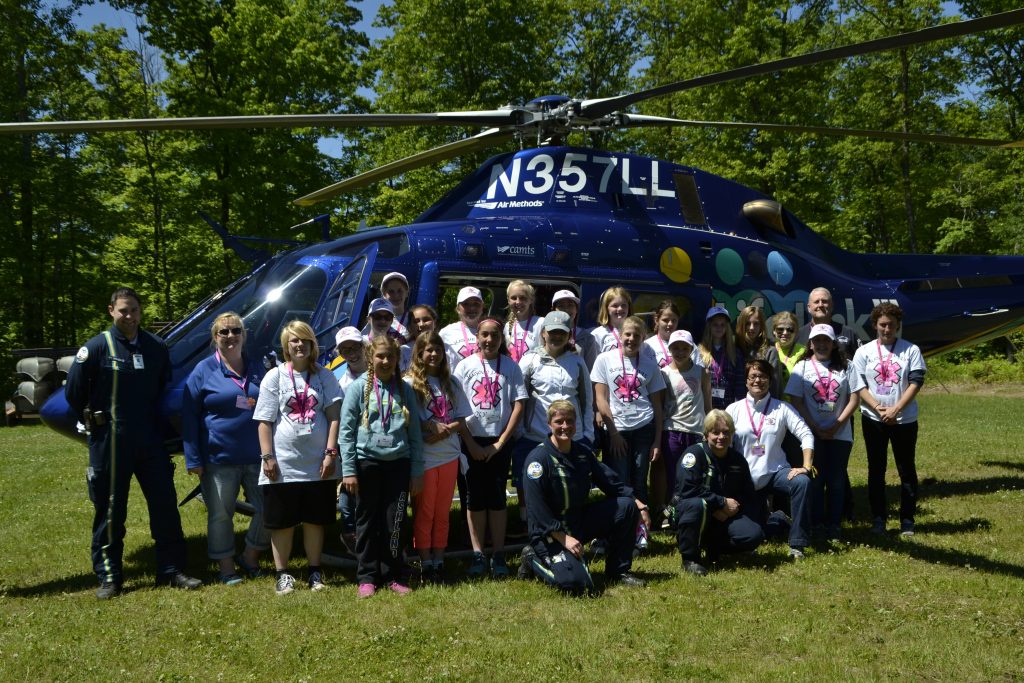 ---
See some of the fun we had in 2017!
---
And 2016…

---
And 2015!
---
Rescue Divas In the News!