Rescue Divas is a five day residential camp experience, focusing on educating and exciting middle school age girls about careers (or volunteer positions) in Emergency Medicine.  Throughout the week, girls will participate in exploratory, hands-on activities that focus on a variety of skills and knowledge needed in Emergency Medical careers.  During the week, they will receive training in First Aid, CPR and AED use.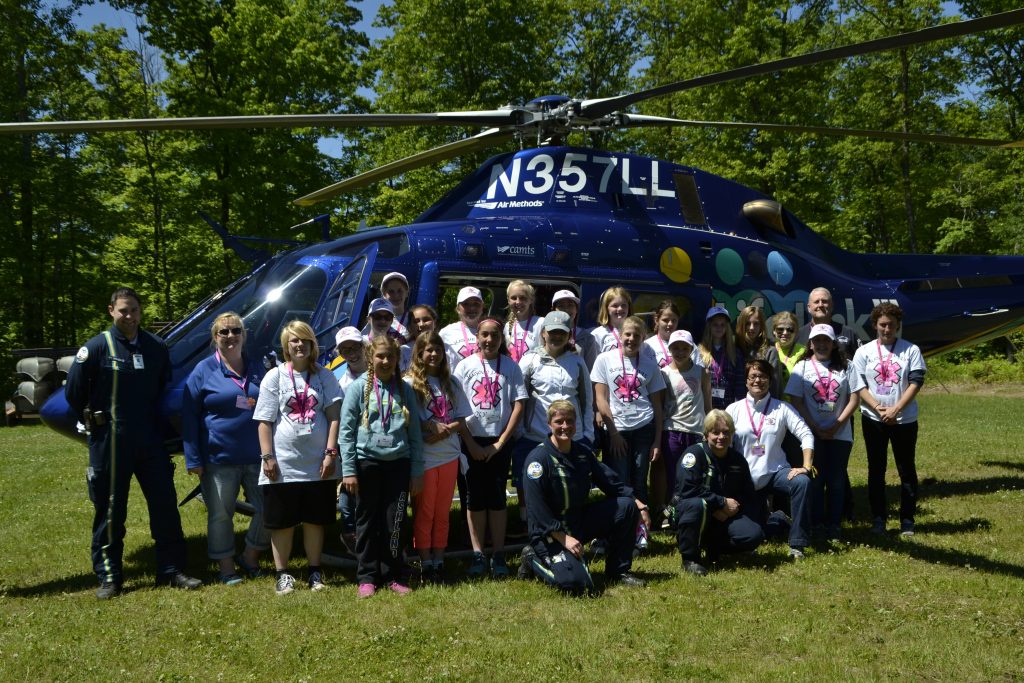 ---
See some of the fun we had in 2017!
---
And 2016…

---
And 2015!
---
Rescue Divas In the News!