The Literacy Program offers one to one tutoring for adults absolutely FREE!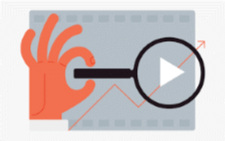 Are you ready to increase your level of reading, writing, computer or math skills?
Do you know someone who would benefit from getting their GED, or wants to upgrade their skills to get a better paying job?
Contact CEP and you will be matched to a Volunteer Tutor. The tutor will meet with you to talk about your goals and create the steps needed to reach them.
*Increase your reading levels
*Learn new math skills
*Navigate on-line job applications
*Attain you GED/HSED
*Set up a budget
*Prepare to enter college
*Write letters
*Create a resume
If interested, contact:
Laura Sullivan
(715) 869-4116
literacy@nwcep.org
Also, volunteer tutors are NEEDED! Please click HERE to learn more.
CEP is providing this opportunity through a partnership with WITC and the Adult Education and Family Literacy Act Grant.